DATA RECOVERY ON IPHONE
How to recover lost data of smartphones used iOS operating system is a complicated matter. Therefore, the following article will give information about data recovery on iPhone.
1. How to use iMyFone D-Back to recover lost or deleted data
Step 1 . You download the iMyFone D-Back application to your computer. Available for Windows and Mac.
Step 2 . Start the iMyFone D-Back app. You choose the Recover from iOS Device feature . This feature requires iTunes. If you don't have iTunes, download it first. Note : Must be downloaded from the Apple website, not in the Microsoft Store.
Step 3 . You connect your iPhone to your PC/Laptop with a cable.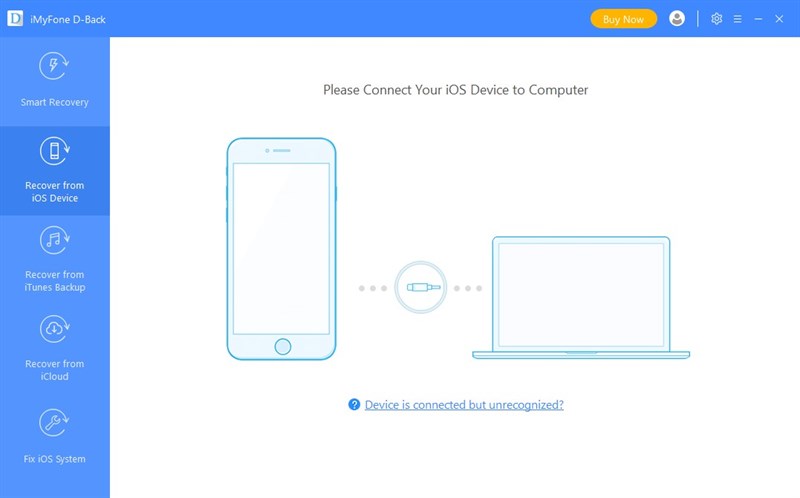 Step 4 . Now, select the data you want to recover. After selecting, click Scan and the application will search for lost or deleted data on iPhone.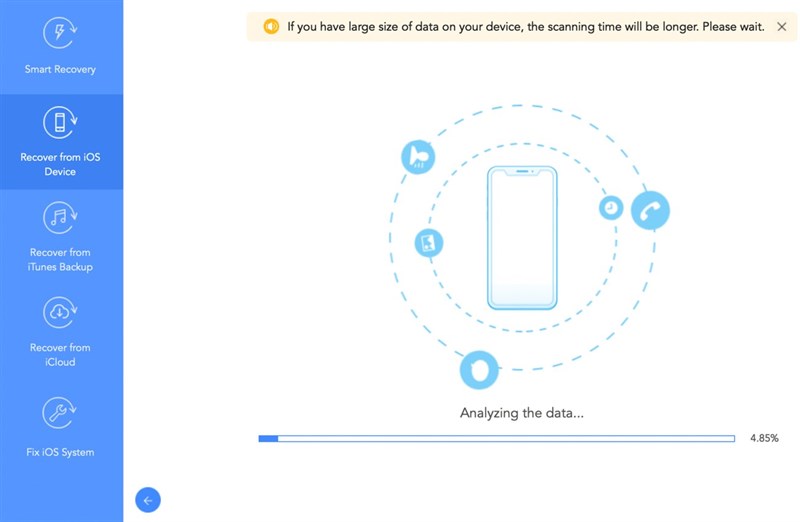 Step 5 . The search data will be neatly arranged. You can select each tab to preview files, or select Show only deleted files to show only deleted files for preview. Select the data you want to recover, then click Recover .
2. Restore data from iTunes Backup

Step 1 . You select the Recover from iTunes Backup feature in the iMyFone D-Back application . Click Start .
Step 2 . Press Select and the app will display iTunes files stored with backup date, backup name, model, and device serial number.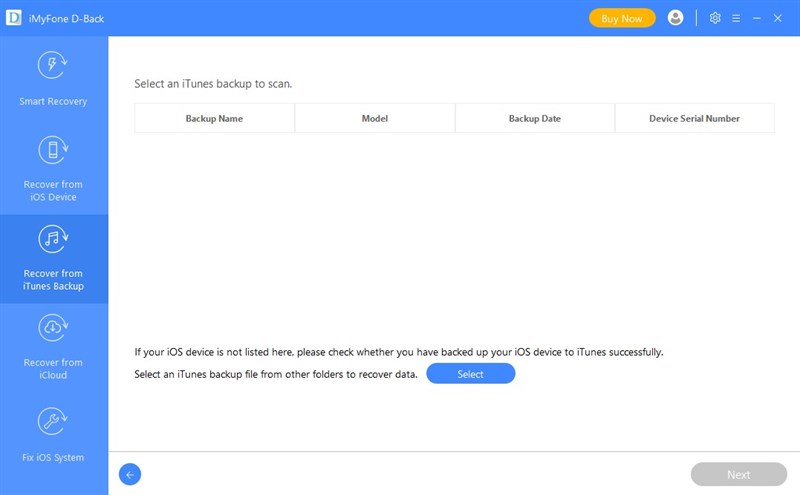 On the screen, select the items to recover and press Scan to let the application find the data in the selected file.
Step 3 . The software will display the files. Select the relevant files and click Recover to recover.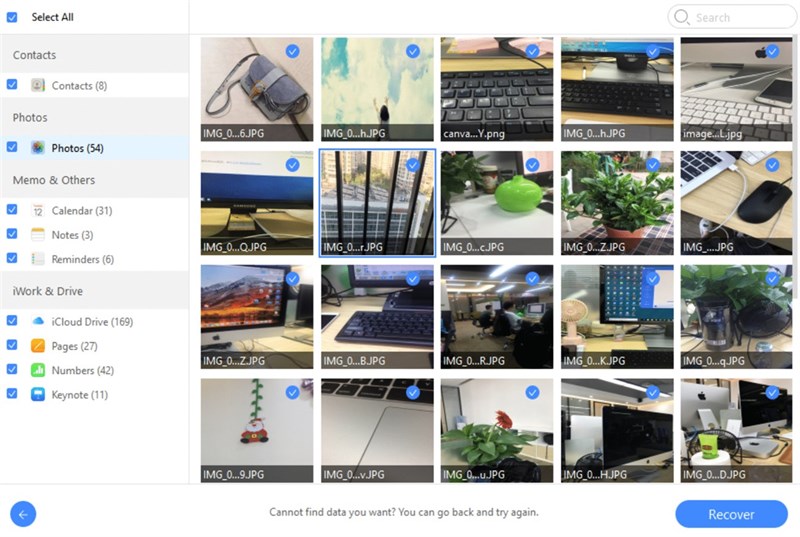 3. Recover data from iCloud
Select the Recover from iCloud feature . Then you proceed to sign in with Apple ID. The application will provide you with 2 features: restore using iCloud Kit or iCloud Backup . I will show you how to use it below.
Step 1 . From the current screen, select the category to recover data from iCloud and click Scan .
Step 2 . Proceed to select the file category from the following screen. It will display files and images neatly arranged on the program. Select the data you want to recover and click Recover at the bottom.
Step 1 . From the Recover from iCloud screen , select iCloud Backup . Click Scan .
Select iCloud Backup to scan. Note : iCloud Backup from iOS 11.2 onwards does not support downloading. So the old iOS versions can do it. Click Next .
Step 2 . Proceed to select the data you want to restore. Click Recover to finish.